Nutrition and lifestyle are vital for health throughout life
Trudy Voortman studies the role of nutrition, lifestyle and obesity in health and disease in different stages of life, from pregnancy and infancy to old age.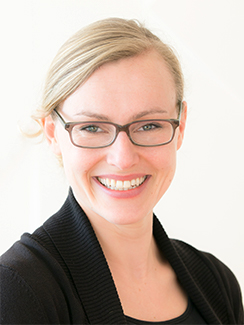 Dr. ir. Trudy Voortman
Nutrition Scientist & Epidemiologist
Trudy Voortman is a nutrition scientist and epidemiologist. She currently works at Erasmus University Medical Center in the Netherlands, where she leads the Nutrition & Lifestyle research group.
Previously, she worked as nutrition scientist at Unilever Research & Development in the Netherlands, at Nestlé Research Center in Switzerland, and at Harvard School of Public Health in Boston in the US.
Trudy is registered nutrition scientist at the Dutch Academy for Nutrition Sciences (NAV) and member of the European Nutrition Leadership Platform.
She organizes the yearly Dutch Nutritional Science Days and the International Society of Physical Activity & Health (ISPAH) 2020 meeting.
Research
In her research, Trudy studies the role of nutrition, lifestyle, and obesity in health and disease throughout the life course. Specific stages of interest include for example pregnancy, infancy, childhood, menopause, and old age.
Teaching
Trudy teaches nutrition, epidemiology, and global health at several universities. Also, she is actively involved in nutrition education for the medical curriculum, to train medical doctors on the importance of nutrition and lifestyle.
Speaking
Research findings should not just be published in scientific papers. Trudy regularly presents and discusses her work at scientific meetings for fellow scientists and at events for health professionals or other stakeholders.
January 2020
November 2019
October 2019
September 2019
June 2019
May 2019